Discussion Starter
·
#1
·
Name
: Billy
Location
: Columbus, NJ 08022
Contact Info
: in description
Year
: 1990
Make
: Nissan
Model
: 240sx
Color
: Black
Mileage
: in description
Transmission
: Manual
Price
: $3600
Description
:
I daily drive the car and have been for the past year and a half and still do. Just recorded 24 mpg the other day. Built block and better tires and you could be running 12's all day.
.
ENGINE:
Stock block compression #'s 155psi ±5
Garrett GT3076R .63 A/R
O&J manifold
RSR 3" exhaust
Custom downpipe
Catco high flow cat
50# MSD injectors
ebay FMIC
TurboXS recirculated BOV
38mm Tial wastegate with screamer pipe
Custom intercooler pipes
Z32 maf
Stainless steel water and oil lines for the turbo
The head was taken apart and fully cleaned, ported and polished 20k miles ago.
ARP Head studs
Felpro Headgasket (less than 3k miles) and will include cometic HG.
OEM waterpump
KOYO rad with mishimoto fans
Nismo thermostat
Poly engine mounts and JGS trans mount
Obviously no emissions and the secondary butterflies have been removed.
The turbo kit, head, waterpump, clutch and flywheel all have about 20k miles on them.
The ecu was tuned by Import Intelligence.
DRIVETRAIN
Spec stage 3 clutch
Fidanza lightened flywheel
SS Line replaced the clutch dampener
SPL pivot ball
Driveshaft shop aluminum 1-piece driveshaft
VLSD
SUSPENSION
Tein basic coilovers
Tein T/C rods
Ebay adjustable RUCA
Solid aluminum subframe bushings
F+R strut bars
BRAKES
Porterfield R4-S Front pads
Axxis ULT rear pads
Motul RBF 600 racing brake fluid
Project Silvia Stainless Brake lines
Stock blank rotors
INTERIOR
Digital cluster with working HUD
Autometer Cobalt boost, water temp, and oil pressure gauges.
Nardi deep corn suede wheel with NRG quick release and NRG short hub (The suede is really worn down from daily driving the car.)
6x9 Infiniti component speakers
S14 seats
WHEELS
14" SSR Star Formula
Bridegestone Potenza RE960AS 195/60/14 (Installed 12/10/09)
EXTERIOR
Silvia Front
Car was red and repainted black by MAACO. You can see the paint chipping in areas. The hood I tried painting myself and came out horribly.
There are some dents and scratches but nothing major.
There is a little bit of rust in the front driver's side wheel well and a little bit on both front strut towers but nothing too bad.
VIN: 1JN1HS34P1LW108198
MILEAGE: 188K on cluster, 140k on body, 100k on block.
TRANSMISSION: 5-speed
DOORS: 2
COLOR: Black
RUNNING/NOT RUNNING: Running
CONDITION: Good
PICTURES:
PICTURES FROM 12/14/09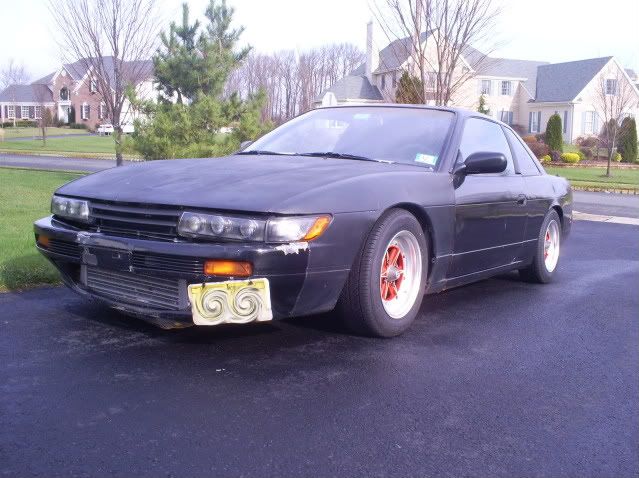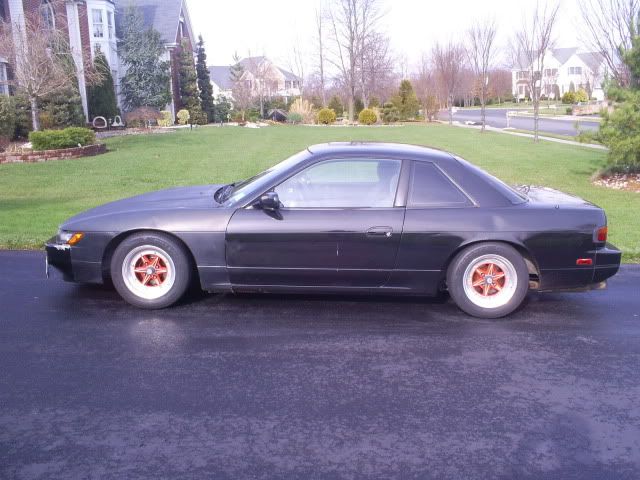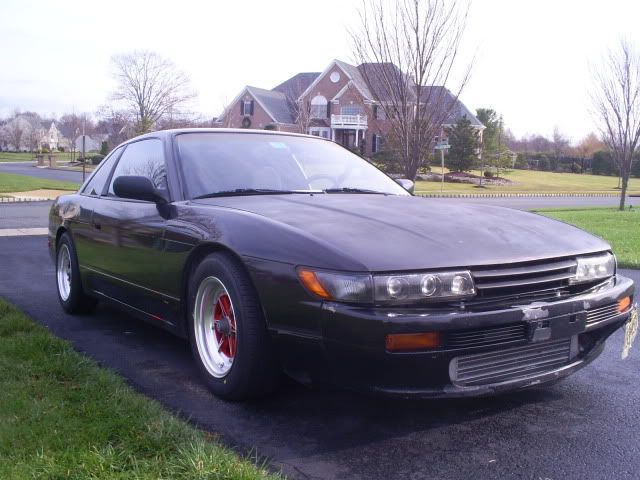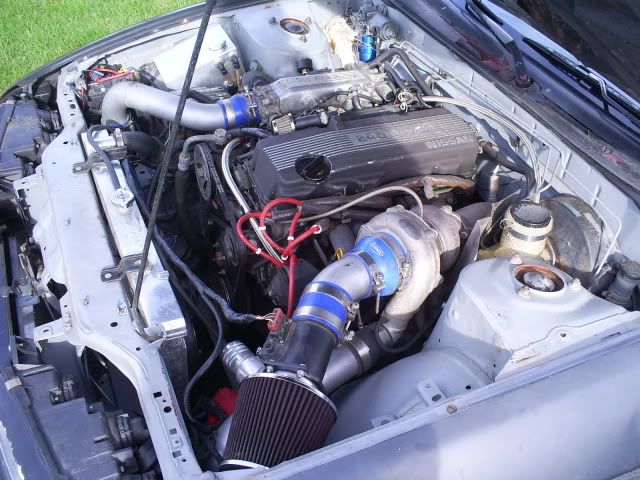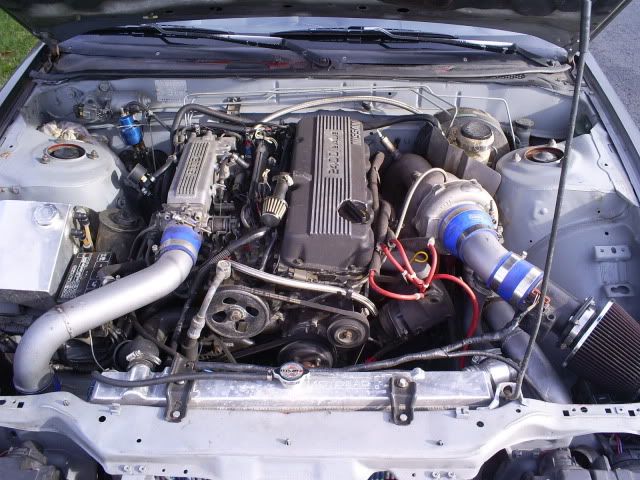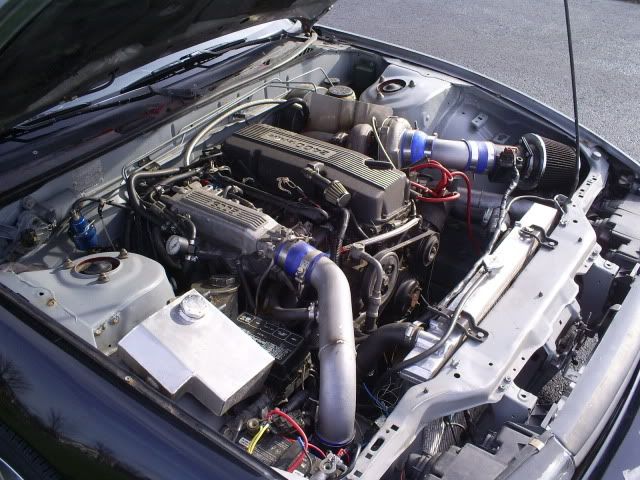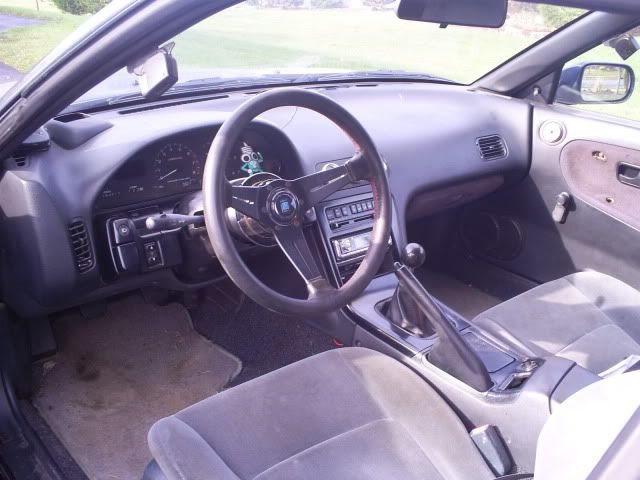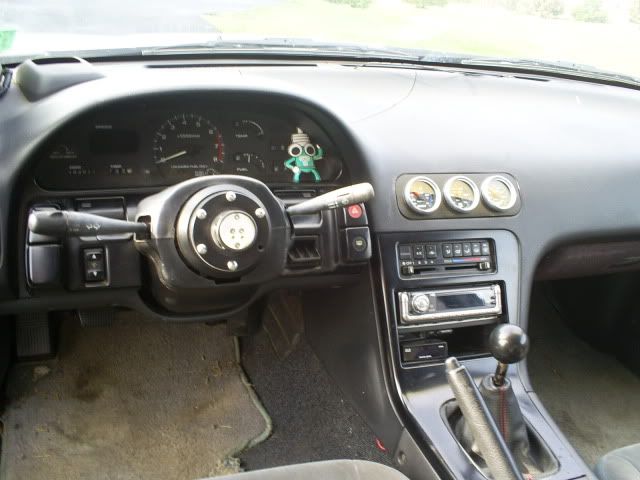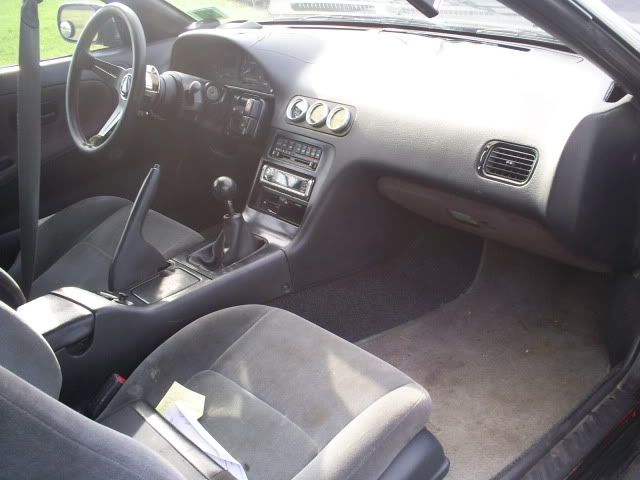 A lot more pictures including the rust can be seen in this album
12-14-09 pictures by KingKong82478247 - Photobucket
Please email or PM me
CONTACT INFORMATION:
NAME:
Billy
LOCATION:
Columbus, NJ
EMAIL:
JoeBoRama AT gmail DOT com
AIM:
n1tro8247 (I'm rarely on)
PAYMENT OPTIONS:
Cash