Discussion Starter
•
#1
•
First the information.
I traded my rusted out 89 240sx for this 91 240sx. With no rust holes at all, but screwed interior and some body damage.
It's a 91 came with a ka24de with intake. Interior was shit, had a makeshift radio in it, some bull with a bunch of subs and like 20 speakers omg so many wires.
My plans are a track only car with a 250-300whp ka24det.
I currently am aiming at about 250whp out of my t25 turbo(maybe 10~12 psi?)
I have currently for the engine.
I'm replacing all the gaskets up front now with a felpro engine gasket set.
Stock bottom end.
Bottom mount turbo manifold
Megan racing 3" elbow and sr flex downpipe
SR T25 Turbo with JGS oil line kit
Godspeed Intercooler with enjuku hot pipe and Blitz DD BOV
550cc Deutch Werks Fuel Injectors
Spec Stage 3+ Clutch
and much more but can't remember lol
I tore apart all the interior and as of right now finishing up tearing all the sound deading out WITHOUT dry ice. Almost done maybe another dedicated hour or so worth. I have ONE Tenzo R Racing seat to be used, i'm not going to run 2 buckets right now, maybe in the future.
Currently this saterday i'm pulling the blown ka24de out of it..I personally blew the exhaust came out of it, and it was having other problems so i'm gonna pull it..( and use that block for my future 20 over block) and put my almost finished ka24de in. After I pull it its getting sent to the frame shop were hes bending out the passenger side front, its not bad but it does need fixed for safety. he said about 400 bucks..
Okay thats enough talking if you wanna know something ask..
I know..I need a pass door and hatch.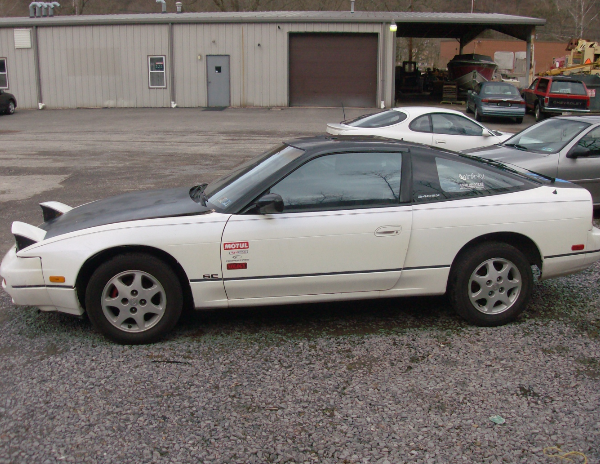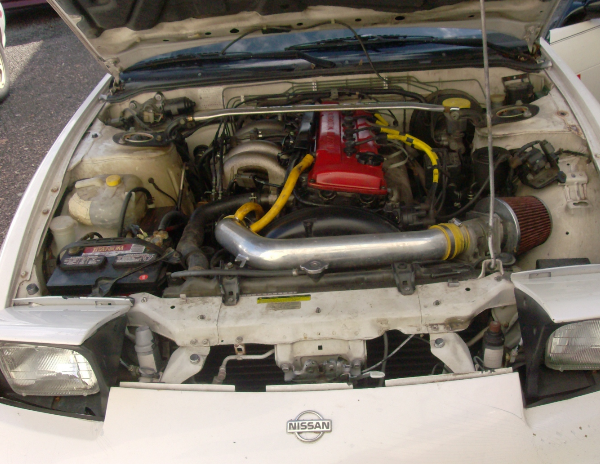 How it sits::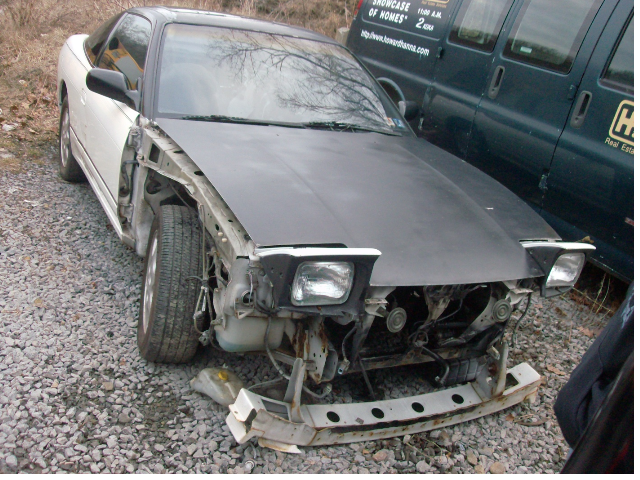 My pug. ha
Takes forever. ha
Starting to paint the whole front end, I wanna prevent future rust as much as possible, I know its not a worry for most, but this is my baby, and up here in pa rust is a pain. -_-
So some little bits of rust here and there trying to grind off and get rid off.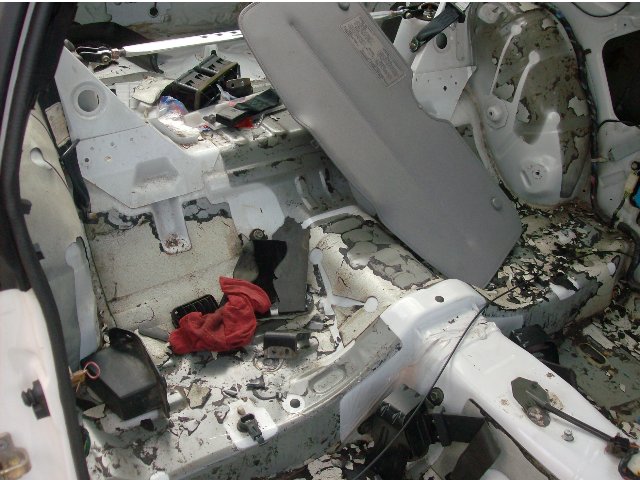 My ka24de.