Discussion Starter
·
#1
·
whats up? im bobby.. im from south florida. just got my newest s13 together a month or so back.
used abunch of info from the site but never joined.
i got my first s13 a couple years ago and as crappy as it was i loved it. lol.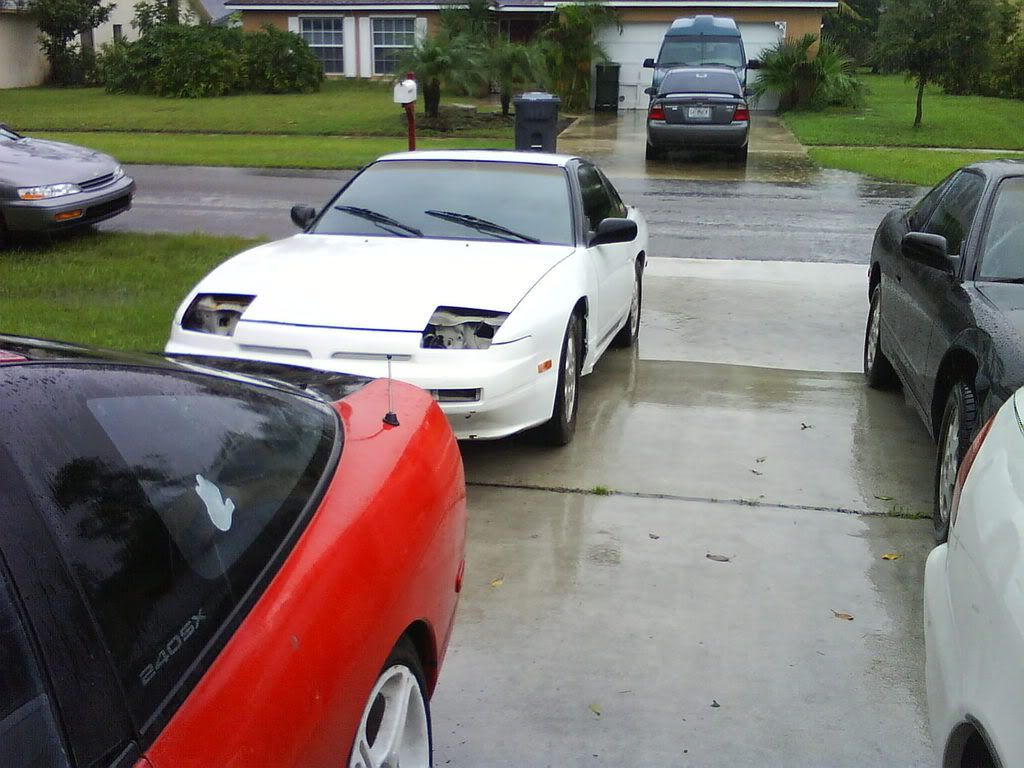 had to change the front end got the body straight got some coils and it looked like this.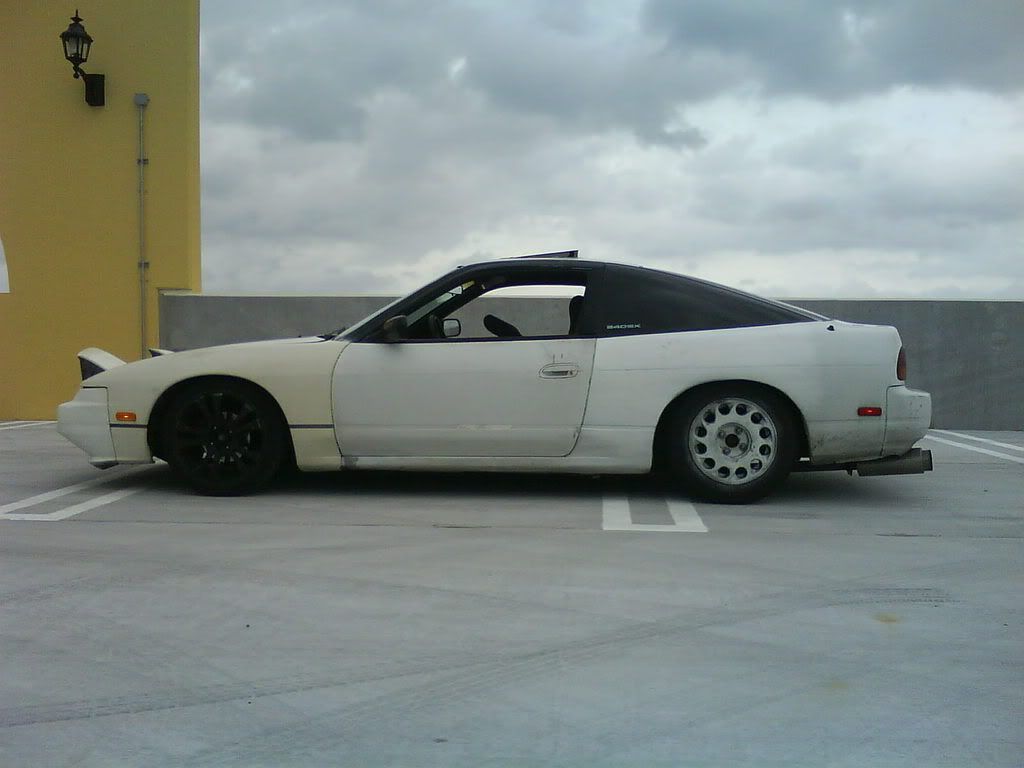 from there it got paint that turned out pretty good for doing it in our garage.
got ahold of a t28 and put together a kit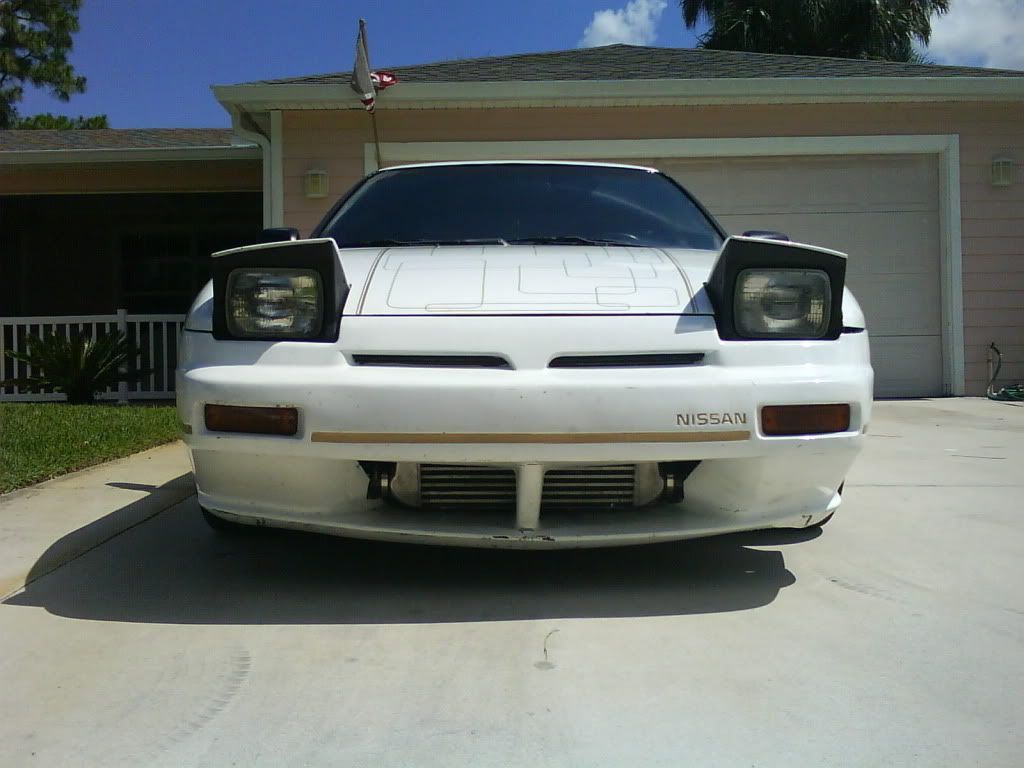 it was barely runnign 5 lbs only made 180 hp and 200ftlbs. before i had a chance to get it running harder and better dude pulled out in front of me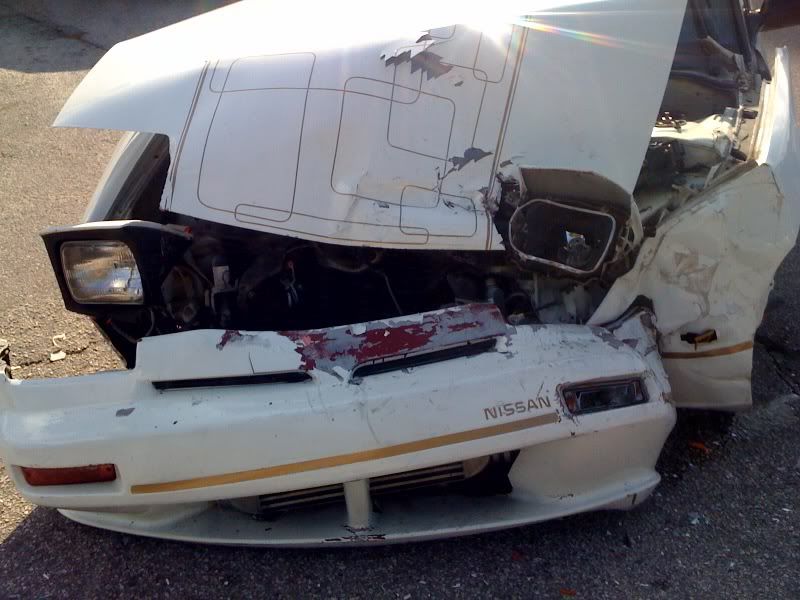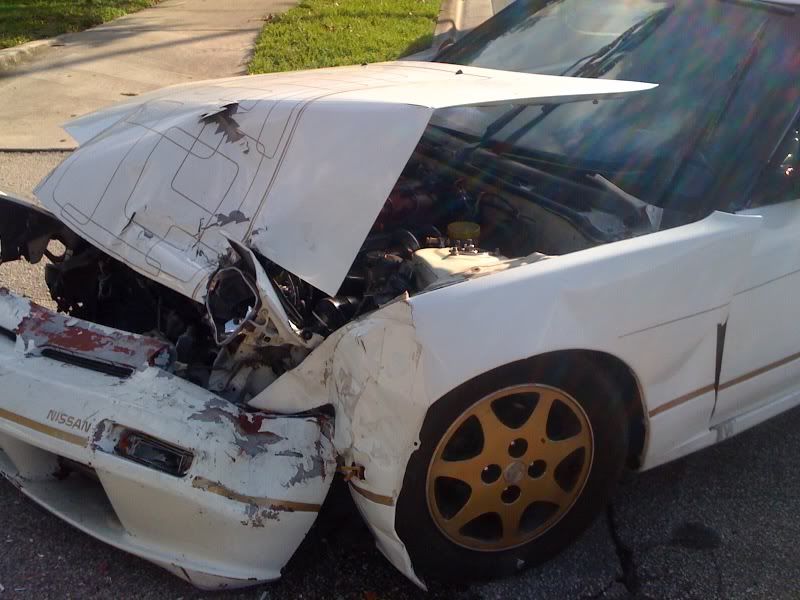 so i parted it out and held on to the motor and more important stuff which i planned on rebuilding.
from there i picked up an autotragic s14....used parts from the s13 for 5 speed swap and exhaust. and planned on driving it while building the ka from the wrecked car.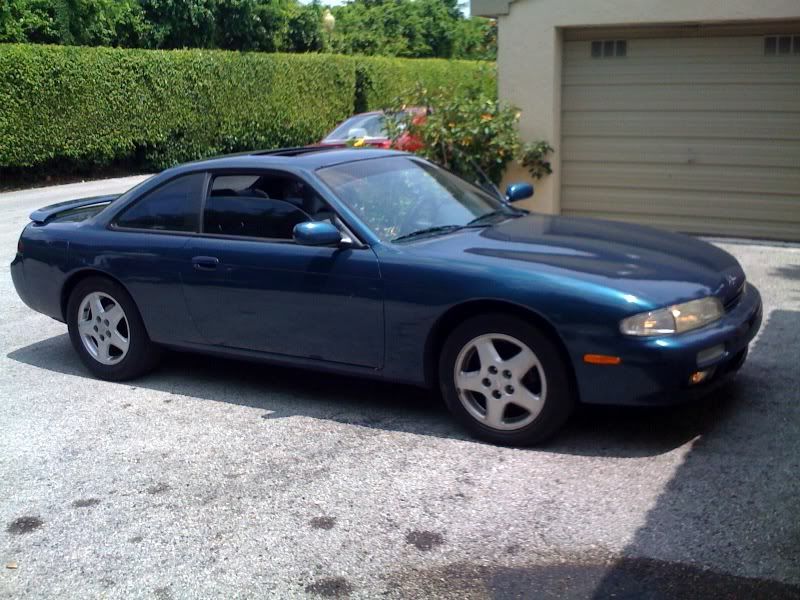 never got around to getting going on the motor, i was never happy with the s14 and started losing interest and then on a conference in jacksonville my dad found an awesome s13. he brought home this picture and 2 days later we were up there buying it.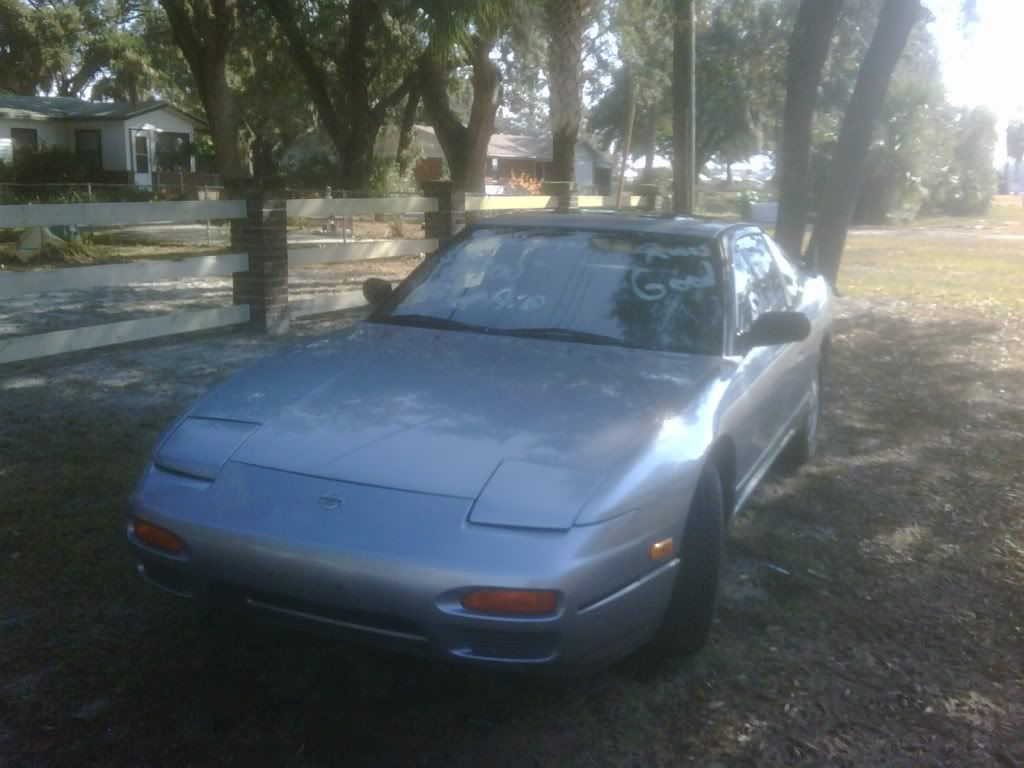 on the way home the radiator sprung a leak and was overheating.when we finally got it home we ended up changing the thermostat and overcranked on the goose neck and cracked the timing case cover. instead of changing all that out we hardparked the s13 and got going on the motor.
from this
to this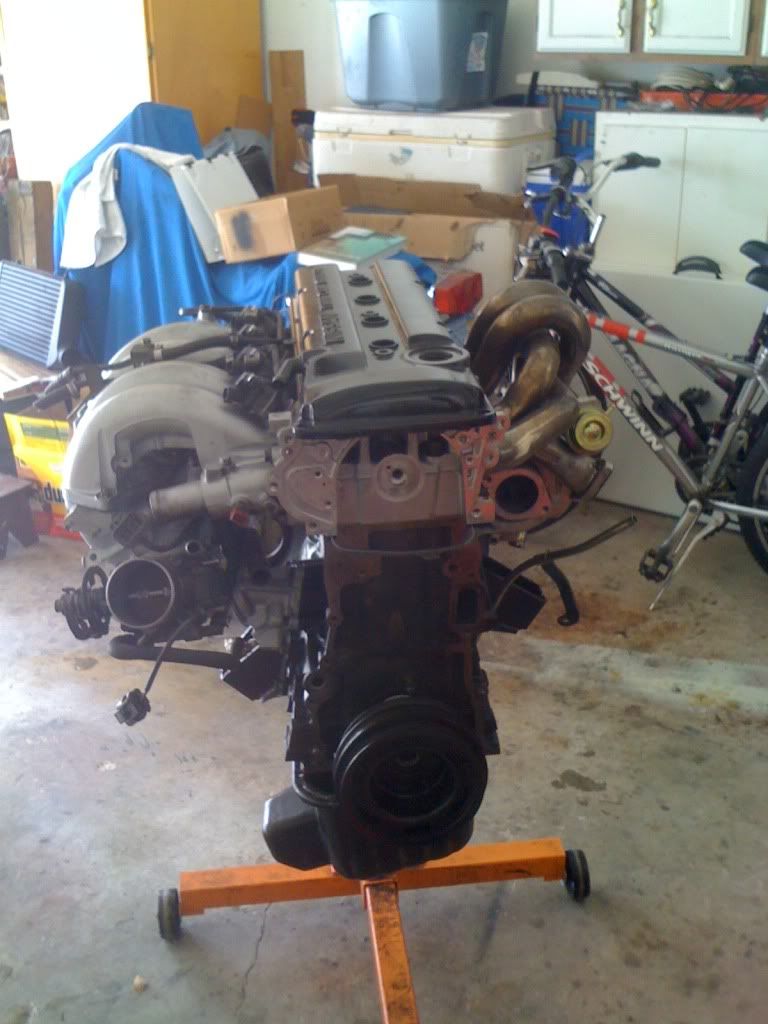 picked up cooling goodies and some other good stuff and got going on getting the old motor out of the s13 and doing some body work and cosmetic stuff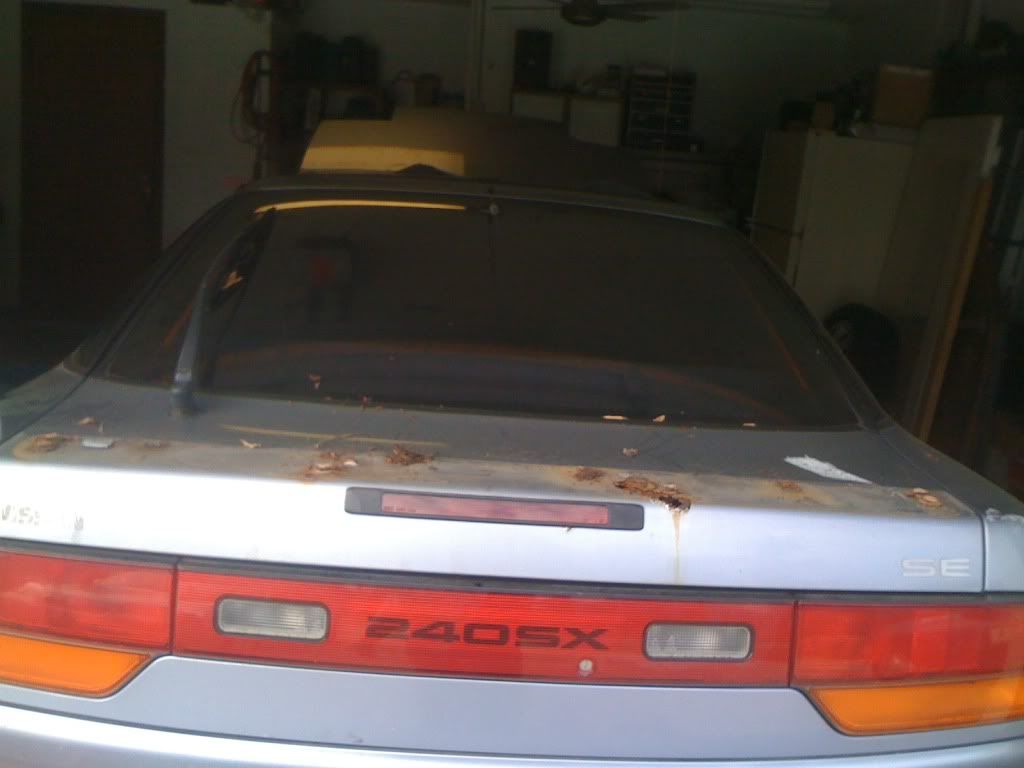 lsd and isis arm package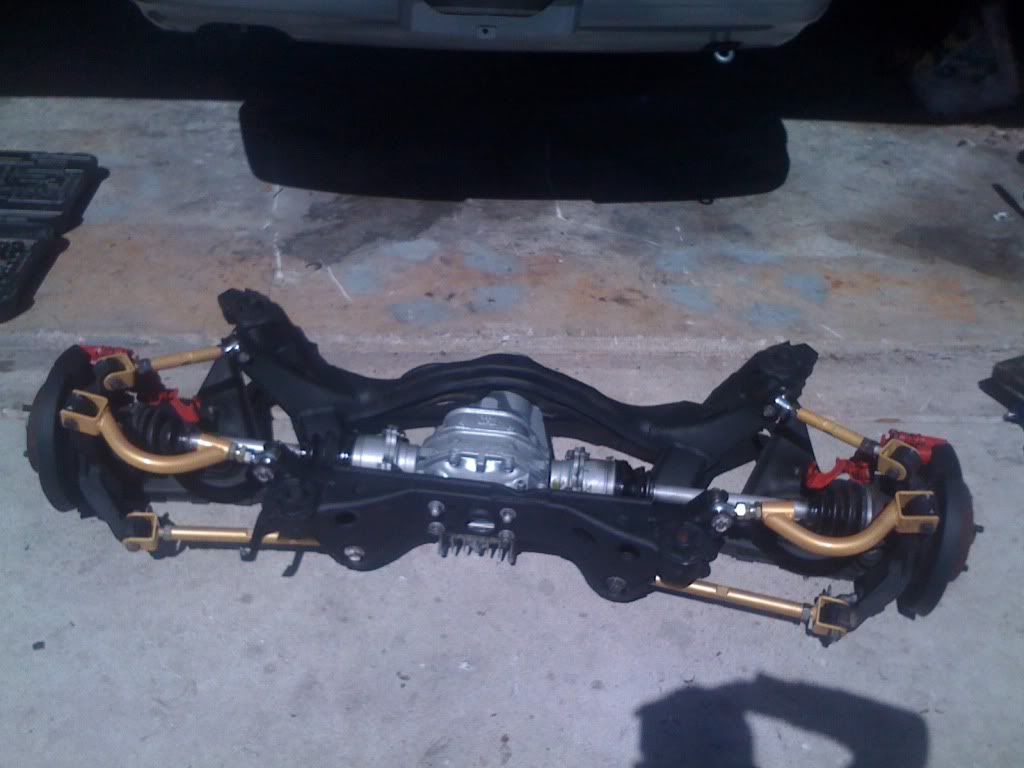 was finally ready for the motor to go in.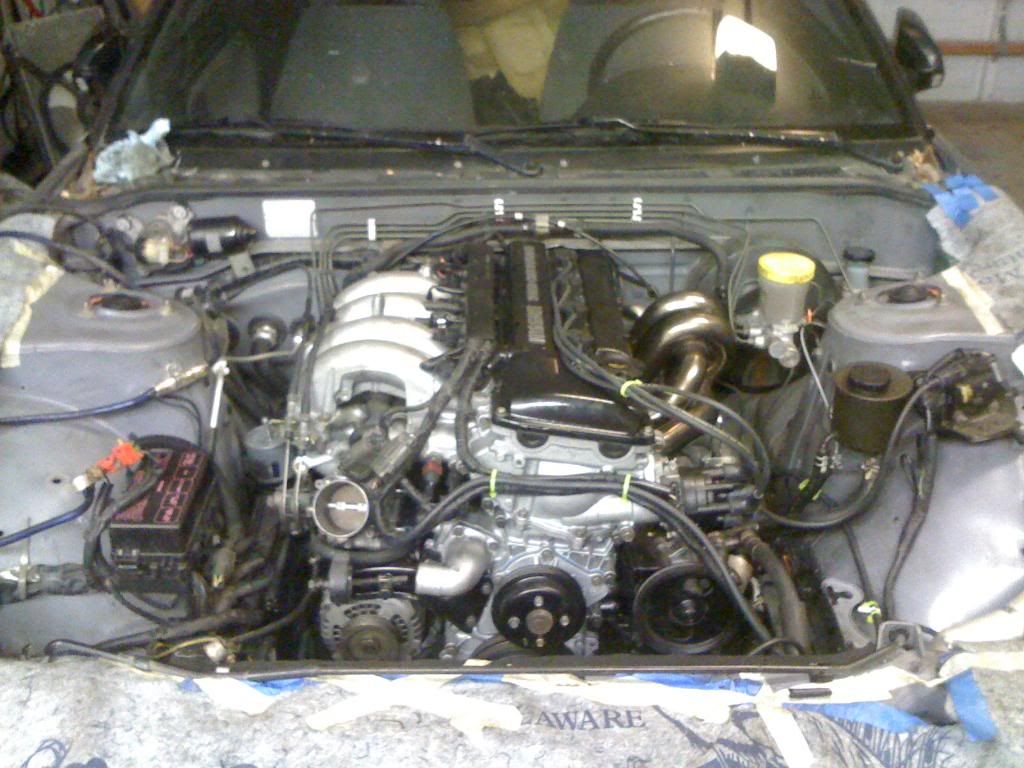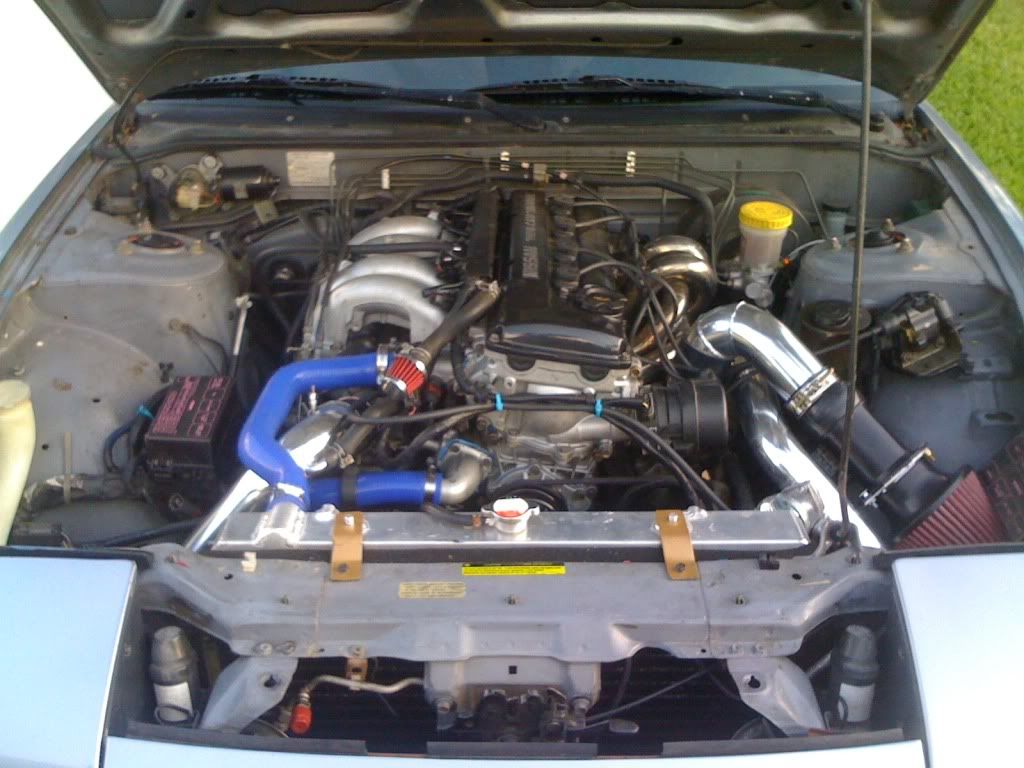 got the motor together and running and got an enthalpy tune. needed a knock sensor. just got a knock sensor doen but now my flange gaskets burnt out so i need to rip it back out and i should be running great.
i swapped over the 5 lug from my s14 and got isis coils and this is how shes sitting as of now.
should be changing the gasket this weekend and be good to go...
parts list.
isis radiator/fans
isis coilovers
isis suspension arm
isis shortshifter
isis manual boost controller
aem wideband
brian crower cams and springs
completely machined block and head.
garret gt28
walbro 255
sr 370 cc injectors
enthalpy tune
egay manifold
z32 maf and fuel filter
spec stage 4 clutch
pretty basic mild set up...
thanks for checking it out.