so i was wiring up my interior plug from the s14 harness into my s13 using this guide: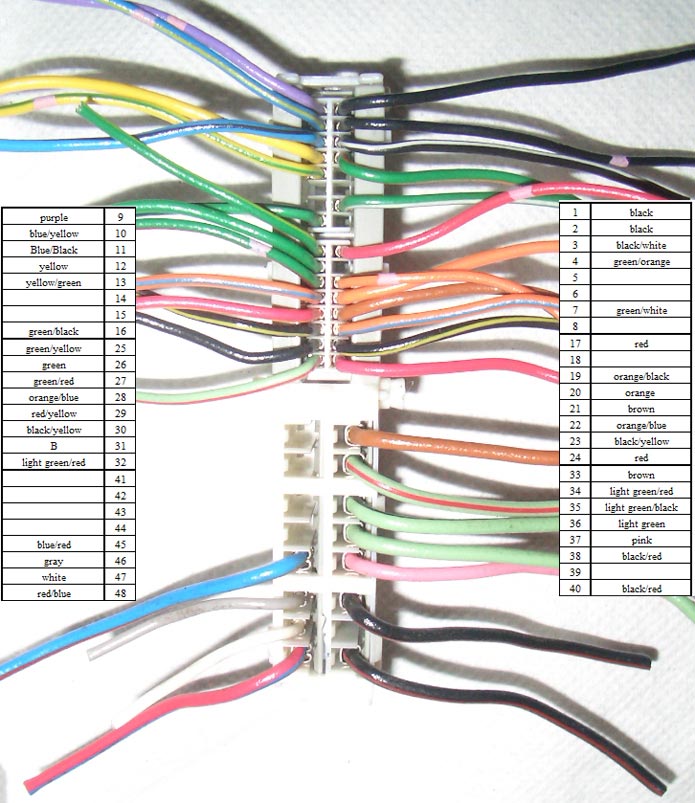 i realized my plug was a little bit different
this is the plug i have .
pin #48 is black/red. not red/blue . is the black/red still power to injectors?
pin #38 is missing , black/red . is there another wire i can use in its place?
**the 2 larger BLACK/RED wires at the end are #'s 40 / 48
a pinout or any info on this plug would be great.