Discussion Starter
·
#301
·
Sorry my updates have been really slow. I have been stupid busy.
My friends helped me mostly wrap up my wiring. We got everything into the cabin for the UEGO/TruBOOST, just need to route it over the hump and up behind the wheel for the gauge pod. No pictures of this yet.
The painless fan wiring kit that I had involved tapping somewhere for the huge temp sensor so I gave it to my buddy. I picked up a few relays and inline fuse holders and I'm just going to wire my fans to be always on. I know its not 100% ideal but that's the route that I'm going.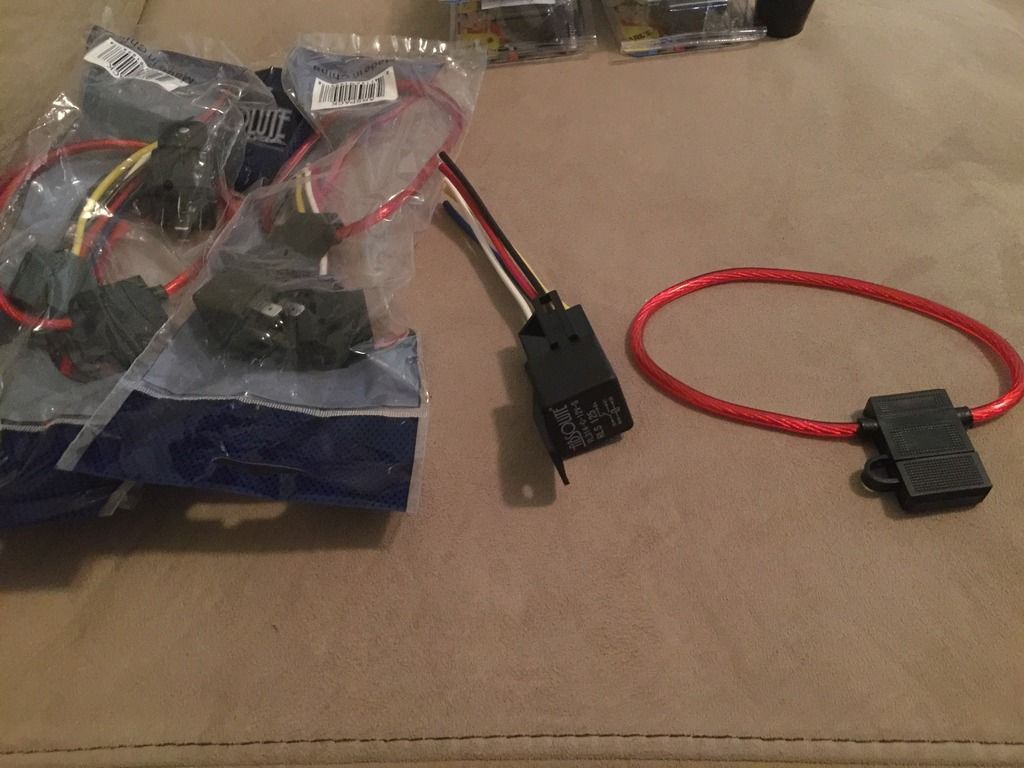 My brake hardlines are really close to my manifold and I'll probably need to adjust them slightly. I was worried that things will heat up too much so I picked up some of this heat tape.
I also picked up that circuit sports heat shield
And started covering it with the tape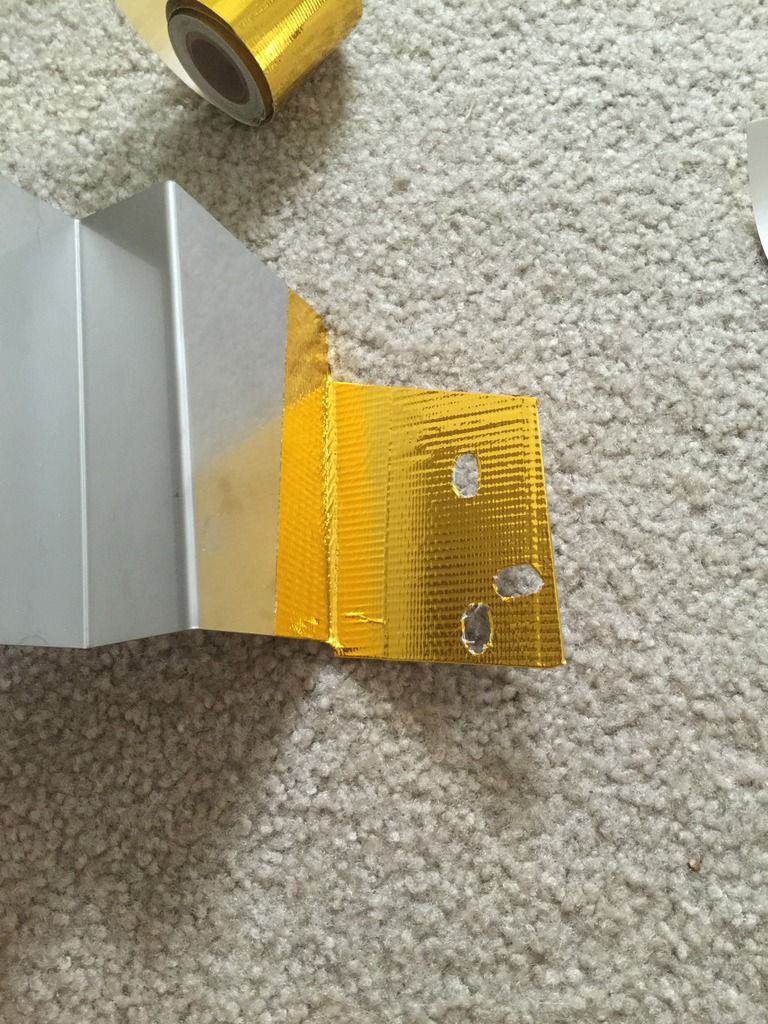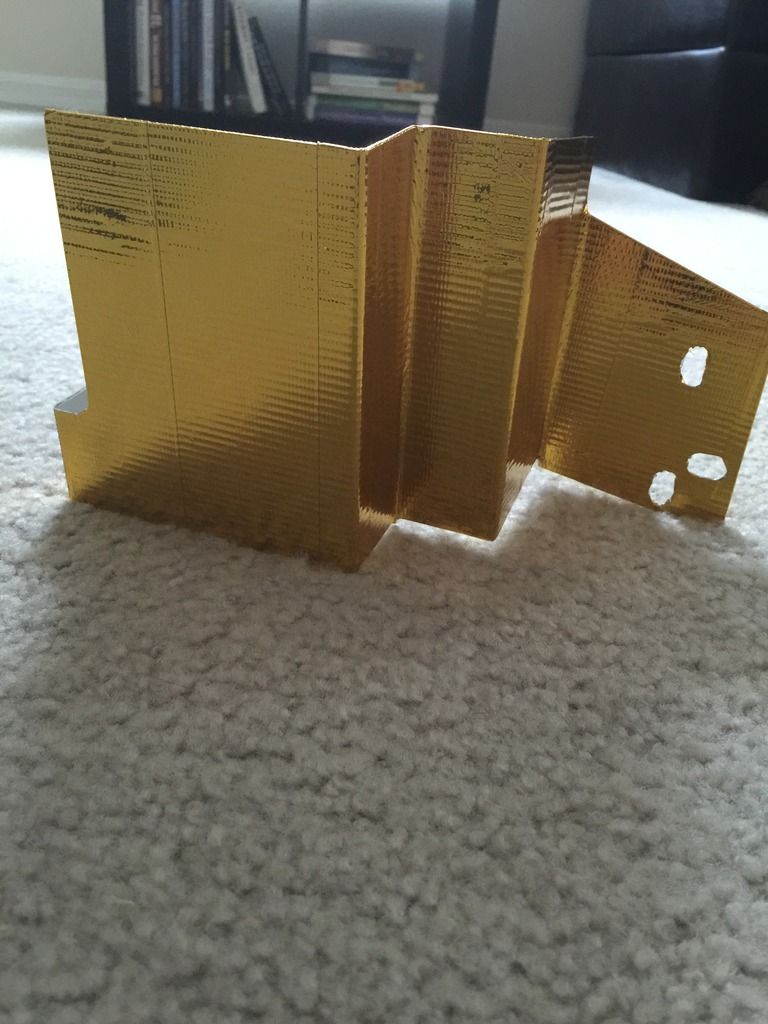 One of the last things left to do is mount my catch can. I didn't like the clear "fish tank" hoses that came with it, so I picked up some black wire loom stuff to put over them. It didn't look too bad but after thinking about everything, I wasn't sure how it would hold up to heat as well. So I picked up some -12 AN braided stainless line
And some of these fancy Earl's worm clamps that look like AN fittings lol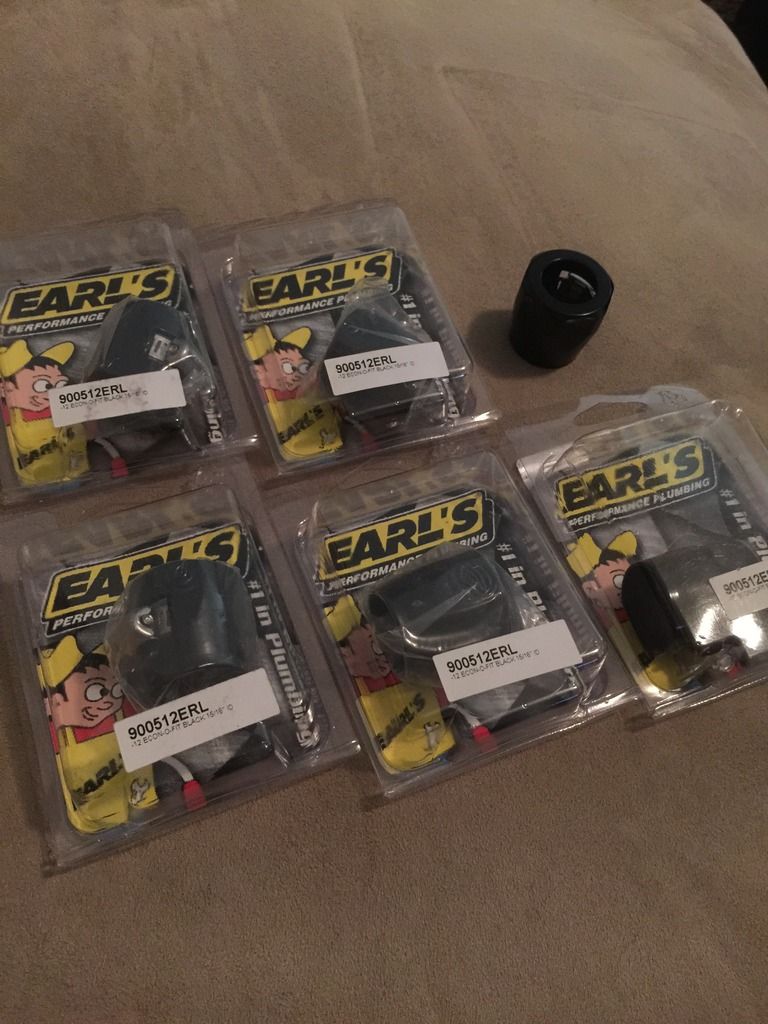 Tomorrow, as long as it doesnt rain, my friend is coming over and we should be able to knock out the gauge wiring and mount the catch can. If it all goes smoothly I may pour in the rest of my fluids and attempt to crank it.. I'll take a video if I do