ALL OBO
I knew the day would come, regrettably here it is..........
Paypal accepted + 3% or Interact EMT no fees, email me at
[email protected]
with any questions or offers
Thanks, Joe
BNIB HKS EVC-S Boost Controller I bought this for 375US shipped to me and it is still sealed. Selling cause I eventually got my other boost controller working $300 + shipping for it,
I have a BNR32 SARD Hi Flow Cat that I had been ruuning for a year.
http://www.rhdjapan.com/jdm-low/SARD-Sports-Catalyzer-Skyline-GT-R-Silvia-180SX-Stagea-Skyline-13274
$240
New Borla XR-1 sportman racing 3" in/out oval muffler, could use it as a resonator. I was planning to use it in my midpipe to quiet down the noise.
$90
Used Endless 345mmx28mm Front Rotors
$40
BNR32 starter (I have verified that it is still working good) good for a spare
$40
Used Nismo leather Shifter
$20
SPL parts brake cooling guide for s12/s13/r32 may require modification to fit 3x the size of the stock one
$20
RB26DETT oem fuel rail w/ fuel pressure regulator
$10
NEW Racelogic Traction Control System RLTC6DIA launch control w/ digital controller $1300
Apex'i GT Exhaust Canister with Magnaflow mid pipe (will need to be custom welded to your setup)
$140
NEW Sabelt 4 point camlocking harness FIA 2009 exp date, but never used bought originally 250US still in package $100 takes
Diamond Audio S500s Hex components $100
The tweeters have had better but throw me an offer
Image Dynamics IDQ-10 in a Q-Logic sealed box .65 $120
both 200
Kicker K65.2 4 ohm components $100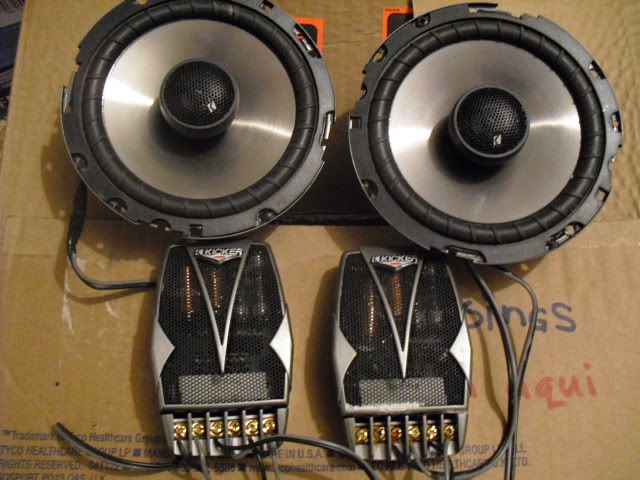 Momo / Personal Nardi Spacer adapter $25
Italian Issota D-Shape 320mm wheel black leather $90
brake knob anodized blue $7
Sony JDM deck $15
Clarion JDM deck $15