Discussion Starter
·
#1
·
I have skirts for sale or trade. i never installed them, just test fitted with tap and boxes, (photoshoped out) in the pics below. Reason for wanting to trade or sell is they werent the ones i was thinking i was getting. I was hoping they were the oem ones but the guy from andys auto sport f`ed me. These are more aggressive then the oem ones.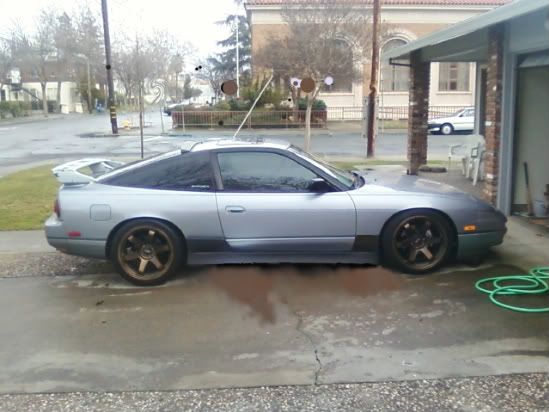 Ill trade for 180sx skirts or oem skirts. Or if you have anything else in value around 200-300 ill trade depending if thats what im looking for, cobrea bucket seats or whatever... more then happy to look and see what you have.
If wanting to buy, i can do 200 although i paid 250 plus shipping.
here is the address i bought them origionally from.
http://www.andysautosport.com/nissan/1989_...tr00235518.html
please someone help me, cause if i dont either trade or sell, ill probably end up using them or chop them up to look less aggressive which i dont want to do.